Thank You To Our Frontline Healthcare Workers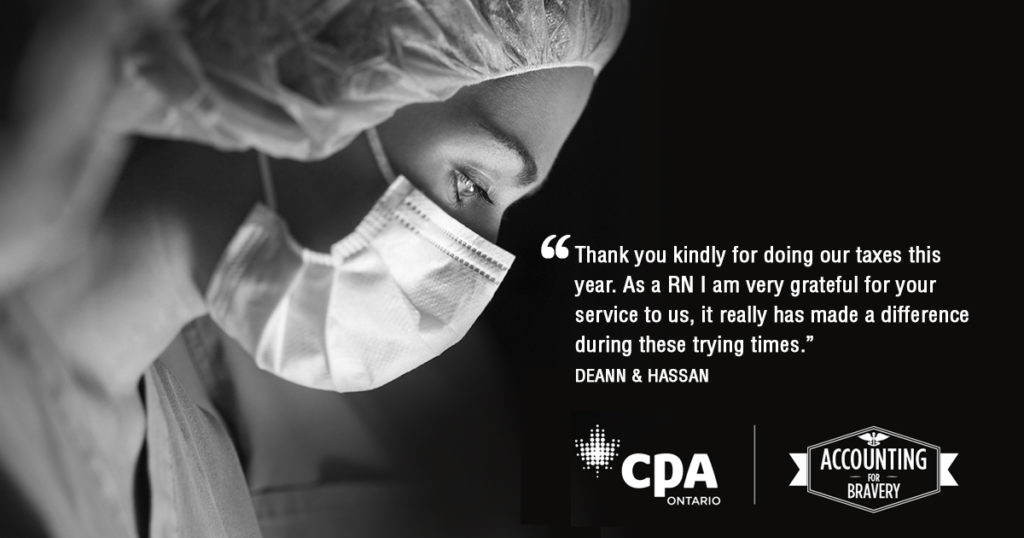 Thank you again to our frontline workers for their courage, continued support, and dedication to our community during this very difficult time.
We were grateful to have been given the opportunity to offer 2019 tax preparation services free of charge to frontline healthcare workers as a part of CPA Ontario's Accounting for Bravery program and as a token of our gratitude for their bravery and dedication.
"Thank you very much for completing our taxes for us. You made the process stress free and seamless, we greatly appreciate it." Lauren P.
"I have a huge appreciation and respect for the work that you do.  Thank you for your ongoing patience completing my tax return." Catherine B.
"Thank you kindly for doing our taxes this year.  As an RN I am very grateful for your service to us, it really has made a difference during these trying times." Deann & Hassan