Personalized Strategies
That's Our Signature
Canadian Tax Services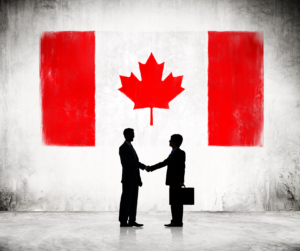 At every stage in your business and personal situation, our tax specialists can help you successfully plan for and manage your tax obligations. We have extensive specialized training and qualifications, years of experience, and a dedication to being leaders in our field. We live and breathe tax every day!
But just as important and integral as our talent, technical skill, experience and dedication, is the time we take to get to know you, your journey, and fully understand your goals and your objectives. It's how we get to solutions that are right for you!
Strategic Tax Advisory
Our team works with owner-managed businesses, large private corporations, sole proprietors, partnerships, trusts, estates and high net worth individuals to:
hold onto more of what you've earned
keep up with ever-changing tax obligations and compliance with ease
simplify your corporate structure to reduce costs
reduce your overall tax liability
navigate and structure business deals with maximum outcome
leverage technology to save time, manage risk and highlight opportunities for adding value
Acquisition, Merger & Divestiture Tax Structuring
Whether you are planning to start, acquire, expand, or sell a business, our highly skilled team of tax specialists will work with you to develop a customized plan that meets your goals and objectives. We provide effective and comprehensive tax planning and insight with a view to limit tax liabilities, identify and mitigate tax issues and risks, and maximize profitability and shareholder value, and more.  Through close collaboration with your legal counsel and other advisors, along with Davis Martindale's dedicated Transaction Advisory Team we ensure you benefit from big picture planning.
Succession Planning for Family-Owned Businesses
Getting ready to move on to your next life adventure and want to ensure your business is taken care of? Our team will help you navigate the complex considerations related to the transfer of your business to a family member or a third party in a manner that achieves your objectives. Whether you are looking to make the transition now or in 10 years we can help put the plans and structure in place to ensure a smooth and tax-efficient transition.
Corporate Restructuring
Circumstances, needs and objectives evolve over time, and often your current business structure is no longer in alignment.  Are you taking advantage of all tax opportunities available to you under current legislation? Do you need a family trust? Can your structure be simplified? Our team of forward-looking tax advisors will help you determine and implement the right structure for today and the future.
Estates & Trusts
When planning for the financial well-being of your family or performing your obligations as an Estate Trustee we take the time to understand your unique situation. Our team will also help you with managing the overall tax burden, while ensuring that you're compliant with the increasingly complex and ever-changing tax rules. We will support you with tailored planning, guide you with trusted advice, and assist you with understanding and complying with your obligations.
Estate & Trust Planning
Estate Compliance & Administration
Estate Trustee Support
Find Out More
Compliments
I have had the pleasure of working with Sarah, Ron, Brent, Janece, Louise, Terri-Lynn and many more across multiple teams throughout the years on everything from best practice guidance, year-ends, payroll, compensation structuring, tax abatement, and valuations for an international, multi-tier corporation. I can safely say I would not have been able to do it without their guidance and expertise. If you choose Davis Martindale you will not be disappointed at the value they provide you and your organization, whether you are a finance professional or a budding small business. Thank you sincerely for all your team does!

John Warnock, Chief Operating Officer, Mobile Electronics Inc.,
London, ON
Compliments
Bruce Barran has been my, my company's and our families trusted Accountant, tax and estate planning advisor for close to 25 years. He has provided exceptional advice & counsel to us and always acts with the highest degree of professionalism and integrity. His depth of knowledge and experience has led me to happily refer many clients to him.

Gordie MacKenzie, Retired Regional Vice President, RBC Royal Bank,
London, ON
Compliments
Bruce Barran's effort and advice to my organization has been invaluable. He has always acted like a business partner with the utmost integrity and commitment to detail. I would highly recommend Bruce as a trusted advisor.

Darren Langhorn, President, Langhorn Marketing Group (Former Owner of Integrated Warranty & Vehicle Armor Group),
London, ON
Compliments
The service from Bruce and the Davis Martindale team has been exceptional for us. From small queries answered promptly to shareholder configurations, the level of expertise and professionalism is second to no one. I trust Davis Martindale to provide the most reliable advice every time.

Carl Thompson, COO, OES Inc.,
London, ON
Compliments
Over the last twelve years Bruce Barran and the Davis Martindale Team have provided invaluable service and guidance for our company's growth and changes through partnership restructuring, a partner buyout, efficient and effective assistance with day to day accounting and tax planning.

Jack Parker, Owner & President, Curney Mechanical Ltd.,
London, ON
Compliments
Davis Martindale has been a part of our team for close to 20 years. We have benefited from their professional advice on all aspects of our family business, from annual reporting to the sale of our business and exceptional care and counsel for our family's complex Estate Planning. They have proven to be indispensable and we are fortunate to have chosen an accounting firm with depth of experience and personality!

Lisa Lafontaine, President, Community Lifecare Limited,
Pickering, ON
Compliments
Bruce Barran and his team at Davis Martindale have been instrumental in guiding our firm through succession planning matters. We have relied heavily upon Bruce's expertise and trust him implicitly to always look after our best interests

Tom Tillmann, President, Architects Tillmann Ruth Robinson,
London, ON
Work With Us
Our Tax Specialists are ready to have
a personalized discussion with you.