A Common Sense Approach
That's Our Signature
Non-Profit Audits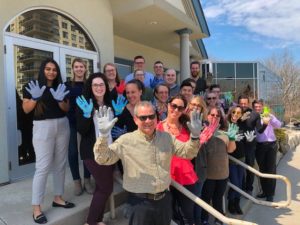 At Davis Martindale, we are known for our top-shelf technical work, but it's the human connections with our clients, our team and the communities in which we live that bring our work to life.
We also recognize that the work you do and the demands on your organization are unique and that you require an efficient team to provide clarity with integrity. Our dedicated team provides a cost-effective and common sense approach to each audit; meticulously planning and applying specialized skill to deliver high-quality service, every time.
Our team has worked with non-profits of all sizes including churches, recreational clubs, museums, community service organizations and more. We can also provide Tax, Accounting and Advisory services to meet any additional needs.
Developed audit plans and procedures specific to not-for-profit and charitable organizations;
Completion of annual audit in compliance with Canadian Accounting Standards for Not-for-Profit Organizations;
Review of financial statements with your management team and board of directors in a common sense way to ensure those with non-financial backgrounds can understand the financial statements to aid in making decisions for future periods;
Preparation of management letters with comments and recommendations for improvement of accounting and administrative controls and efficiency;
Provide advice and guidance on financial accounting and related issues;
Advise management of changes in accounting and reporting requirements;
Presentation of audited statements at annual general meetings.
Work With Us
Our team is ready to have a personalized discussion with you.