A Common Sense Approach
That's Our Signature
Pension Plan Audits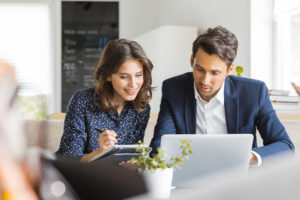 Our team provides a cost-effective and common sense approach to pension plan audits. We ensure that each audit is well planned with dedicated staff; addressing your needs, exceeding your expectations, and delivering a high quality service with minimal disruption.
Whether you just reached the $10M audit threshold and are embarking on your first audit, or looking to make a change, our team of experienced professionals, led by Partners Ryan Gibbons and Rick Santos, prides itself on offering team stability, cost-effective service and a high-quality reliable experience.
A Trusted and Integral Audit with the Highest Level of Assurance
We have successfully completed over 200 pension plan audits ranging from $3M to $200M for both public and private companies.
Our team posses a broad range of knowledge, educational background, technical expertise and industry experience.
We are experienced in defined benefit plans, defined contribution plans as well as hybrid DB/DC plans.
We have offices in London and Toronto.
We actively work within Automotive & Manufacturing, International Retail, Oil & Gas, Insurance, Education, Marketing, IT Security Industries and more.
We provide a tailored approach which recognizes the unique and wide range of technical, compliance and risk factors that need to be considered for pension plan audits.
Our Common Sense Approach
Timely completion of the audit
We will proactively staff the pension audit with knowledgeable staff and complete the audit by a mutually agreed upon deadline, in advance of the FSRA/FSCO filing deadline. We pride ourselves on not having to file extensions with FSRA/FSCO.
Significant partner and manager involvement
Our engagement leadership will be actively involved in all phases of the audit to ensure that the audit is targeting the needs of the Plan.
Working remotely to reduce disruption
We complete the majority of our pension audits remotely. By efficiently working with management to obtain audit evidence, we minimize the time taken, the disruption to your organization, and the amount spent, allowing you more time to focus on other tasks.
Innovative use of technology
Our "paperless" approach to audit documentation and the use of electronic research and communication tools have produced significant efficiencies in the audit process.
An Alternative Service Provider
Many pension plans have historically been audited by the sponsor's corporate auditors. We have developed our Pension Plan Group, as we recognize that there is a need for an alternative service provider who specializes in pension plan audits.
Work With Us
Our team is ready to help you get started.