A Career That Counts
That's Our Signature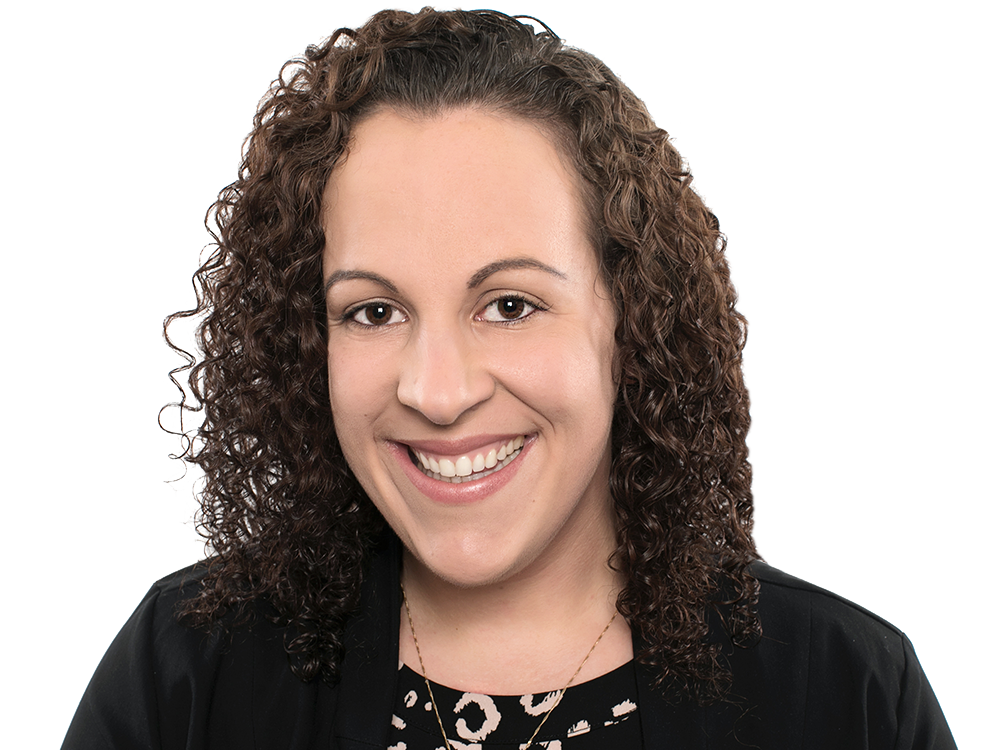 It's not unusual for a public accounting firm to claim to have professional development, mentoring and challenging work for employees. We couldn't exist in the profession with anything less.
What differentiates us is how deep our Core Values go. They reflect the phrase 'it's how we do things around here.' and capture our personality by influencing, reinforcing and shaping our firm's culture. Our Core Values and our culture dictates who will fit in!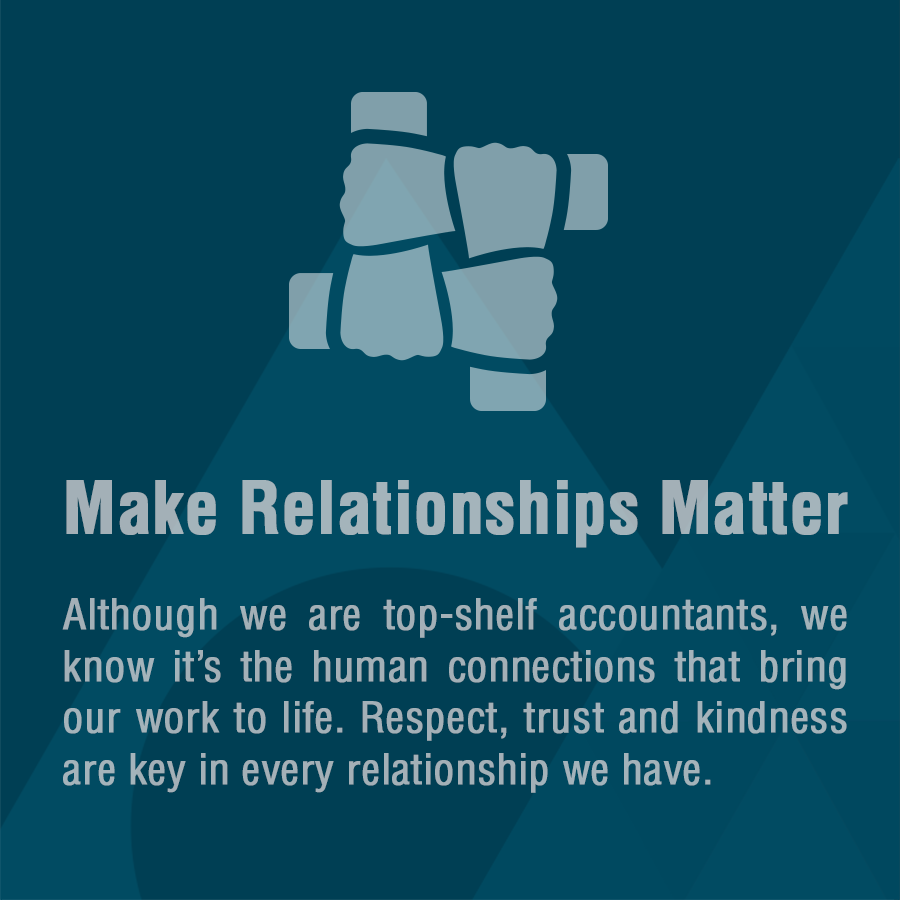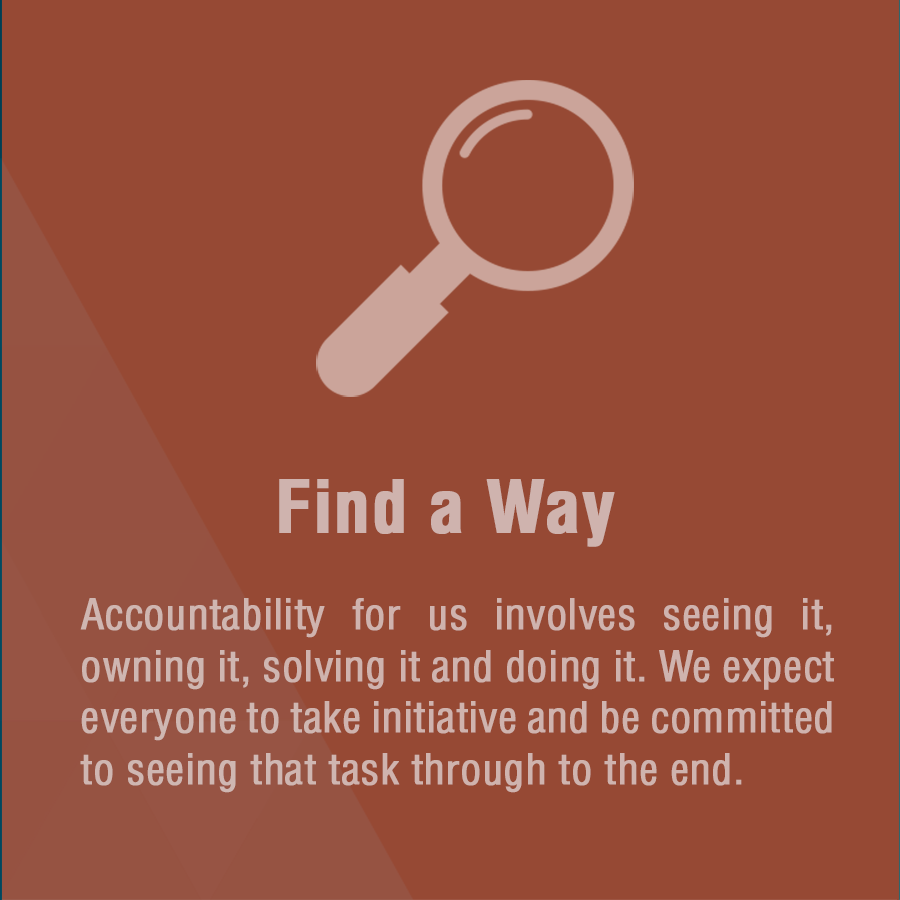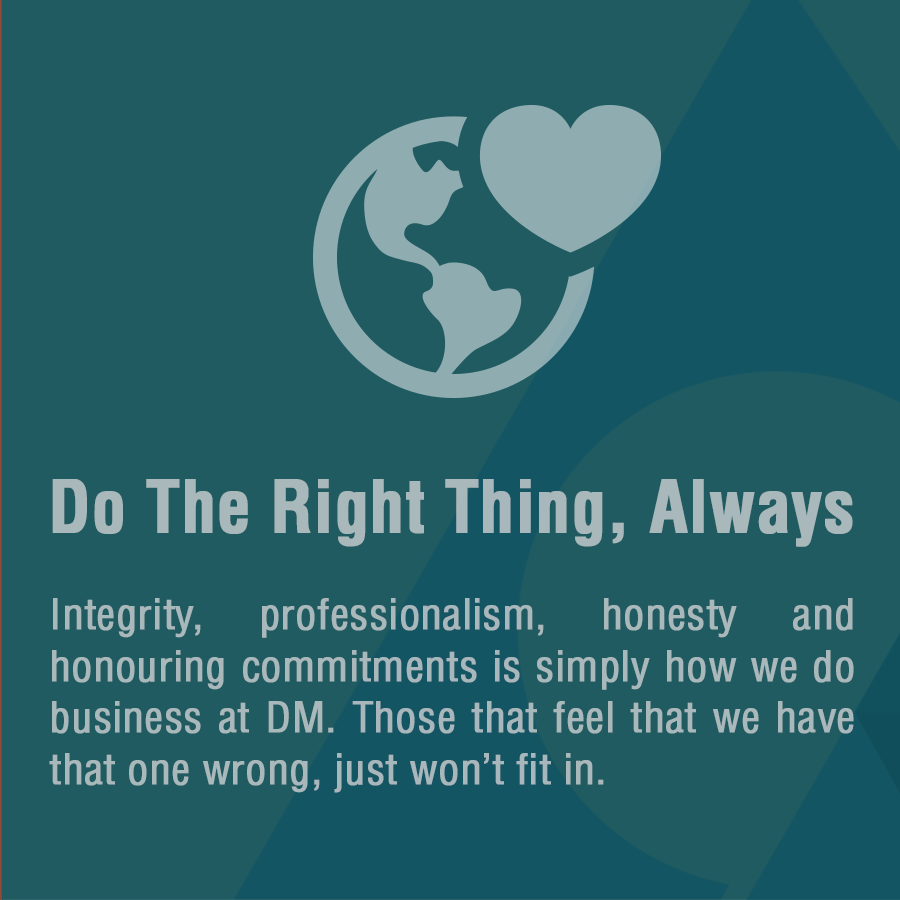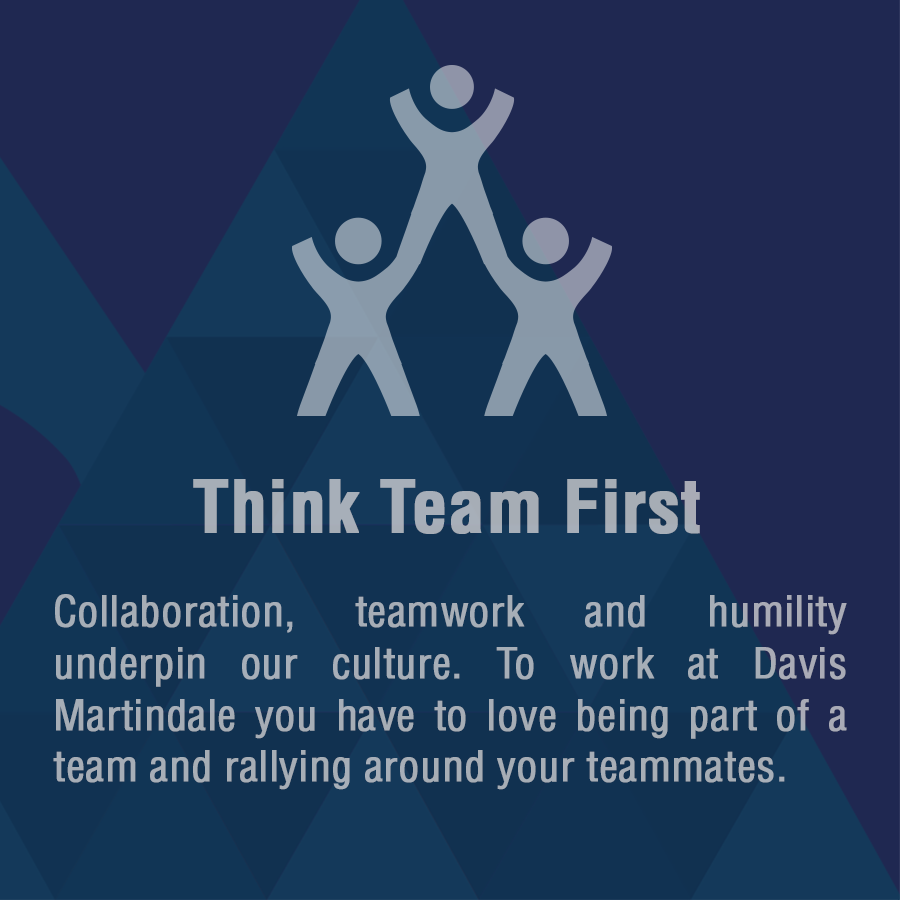 Opportunities
Join Our Team
Whether you are looking for the perfect co-op, have your letters and are still super ambitious or just keeping your eyes open for an opportunity for change, we are always on the lookout for talented, driven and unique personalities to join our growing team.
Comprehensive Benefits
Medical and Dental are just the start. We offer 3 weeks' vacation out of the gate, RRSP matching and a fitness reimbursement program. Looking after yourself is important to us!
Professional Development
It's all about your growth! Our performance management process focus on what your career training and development will look like. Paid professional development is a no-brainer at Davis Martindale.
A Great Team
Respect, support and care for our teammates comes naturally. We're also leaders in our space, are known for our amazing workplace and are constantly growing! Join our team and be a part of something special.
Committed To Giving Back
We believe that giving back to our community is an essential part of being a good corporate citizen. We are proud of our #DMgivesback initiative, encourage our team to be mentors and teachers in the accounting field and are active in our own personal communities.
It's Not All About Work
We're committed to providing over and above service to our clients.  We also think it's essential to have some fun in between giving it our all.  Whether lunch club, team runs, Christmas parties or annual golf tournaments pique your interest, there's something for everyone!
We Value Connection
We value the connection with our community, peers and our clients.  We lead by example and hope to encourage others to care and connect like we do.  Check out what we get up to:
Compliments
A true family spirit of caring.

Adam Gianotti, Manager, Advisory Services
Compliments
The opportunity to take on new roles within the firm and continuous encouragement.

Candace Flater, Manager, Canadian Tax Services
Compliments
Excellent office culture and a flexible work schedule.

Louise Poole, Partner, Valuation & Litigation
Compliments
A focus on exceptional service and personal development.

Tyler Kelly, Associate, Valuation
Compliments
Davis Martindale has given me the opportunity to work with some amazing people, to perform work that is engaging and rewarding, and to progress my career both professionally and personally.

Scott Boertien, Associate, Advisory Services
Compliments
Everyone is friendly and approachable; I feel like I am being recognized and appreciated as a team member. DM cares about what I want for my career and helps me reach my goals.

Tommy Nguyen, Staff Accountant, Accounting & Assurance
Introduce Yourself To Our
HR Team Today