Our firm has successfully moved to working remotely, and our commitment to providing a high-quality service is still strong.  As our work environment has changed, we've also adapted the way in which we exchange information.
Many of our clients are accustomed to delivering their receipts, documents and other personal tax return information directly to our office.  We are now using our convenient and secure portal to replace physical delivery, and provide detailed steps below for making this transition.  Do know that we are here to help in any way we can.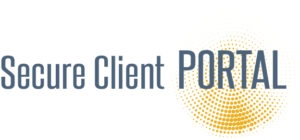 A. PORTAL REGISTRATION

Register for our secure portal if you do not have log in details already, email portal@davismartindale.com to have an account created for you.
B. CREATE DIGITAL FILES

There are two options to prepare your receipts and documents:
Option 1

:

Create PDF files from physical documents

a. SCANNER: Use a scanner to save a PDF to your computer.
You can change images to PDF's using free tools such as Foxit Software, Small PDF, JPG2

b. PHONE: Use your smart phone to take a photo of your documents in PDF
Photos can be taken in PDF using special Apps. Download on your phone from the app store. There are many apps available including Camscanner, FineScanner, Genius Scan, Microsoft Lens, Scan Guru, and Turboscan.

c. iPHONE or iPAD:  Use the 'Notes App' on your device as a scanner.  Open a new note, press the camera button, the option to scan document will pop up.

d. BANK STATEMENTS: Your bank offers the ability to download PDF's of your statements directly from the website without the need for additional software.

e. ELECTRONIC SIGNATURES: To sign PDF documents electronically – try these how to videos Adobe Acrobat Reader or iPhone/iPad/iPod touch
Option 2

:

Use our EXCEL template to summarize your business expenses, then upload the spreadsheet to the portal.
C. UPLOAD TO THE PORTAL
After your documents are prepared as above, log into the portal and upload your documents from your computer or smart phone.  We have provided a friendly and detailed Portal User Guide for your reference on our website.
If you require additional support or have any questions, we would be happy to help.  Email info@davismartindale.com and a member of your team will assist.