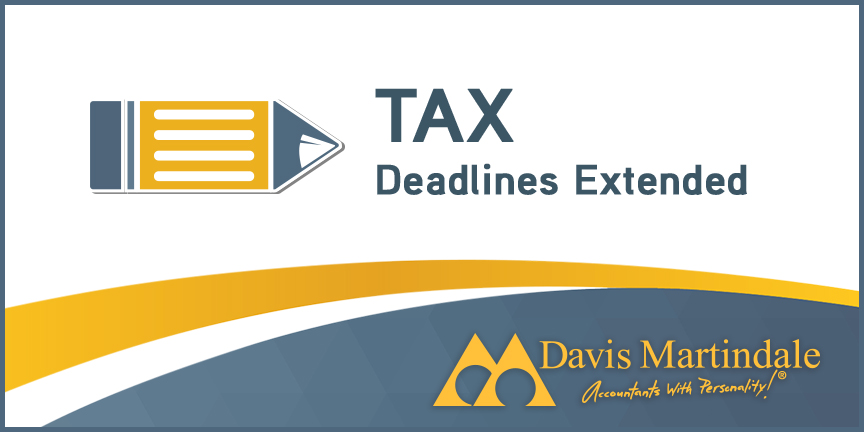 Prime Minister Justin Trudeau announced today, tax filing and payment deadlines have been extended.
Revised filing deadlines:
Personal (T1) deadline: June 1, 2020 (from April 30)
Trusts (T3) with Dec 31, 2019 taxation year: May 1, 2020 (from March 30)
Revised tax payment deadline:
All income tax amounts (personal and corporate) that are due on or after March 18, 2020 to August 31, 2020 are deferred to August 31, 2020. This includes balances due on income tax filings as well as income tax instalments due before August 31, 2020.
Please continue submitting your tax information. Our team is committed to servicing our valued clients remotely. We note the following benefits of filing your personal tax returns in advance of the extended filing deadline:
BENEFITS:
Get your refund sooner
Access to benefits under GST credit or Canada Child Benefit at the start of 2020-21 benefit year (July 2020-June 2021)
Early identification of tax owing, yet payment not due until Aug 31
Davis Martindale continues to service our clients remotely. Many options are available for communication: email, phone, secure online portal, online meetings, and drop boxes. Payment options include: online payment, credit card (call 519-673-3141), or mail a cheque.
If you have any questions or concerns, please do not hesitate to contact our team at (519) 673-3141 or through email at info@davismartindale.com.