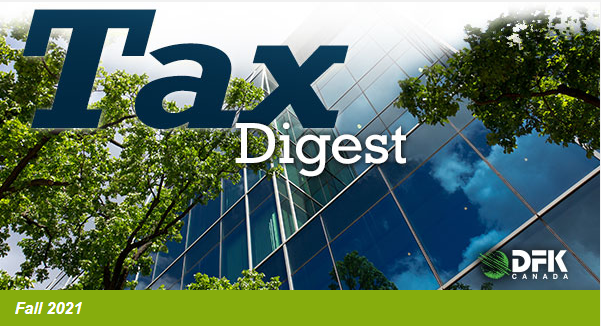 In this DFK Tax Digest – Fall 2021 issue:
Hybrid Transactions – tips for approaching hybrid transactions with caution and considering the potential risks and costs associated with a possible CRA reassessment.
Changes to Stock Option Benefits and Deductions – a look at the old and new rules.
Tenant Inducement Payments – identification of the elements that should be considered in order to allow TIPs to be claimed as a current expense for the landlord to reduce current year income tax liability.