UPDATE – CEWS & CERS Extension and New CRHP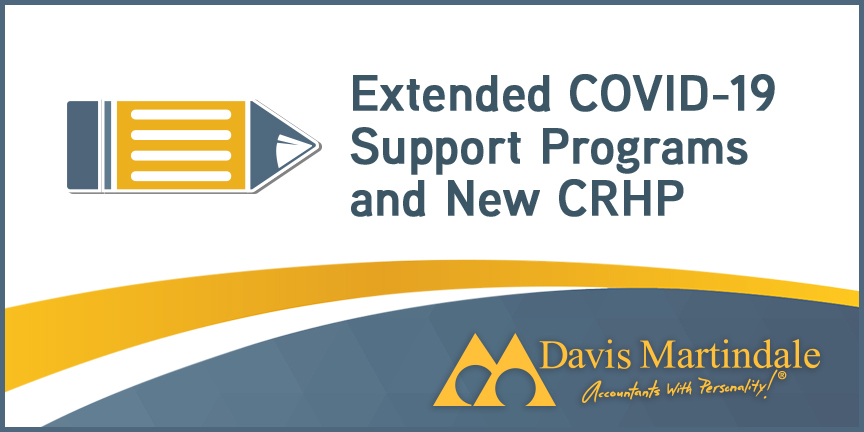 The Federal Government has announced that it will extend the general Canada Emergency Wage Subsidy (CEWS) and the Canada Emergency Rent Subsidy (CERS) programs to September 25, 2021, and will extend the CEWS program specific to furloughed employees until August 28, 2021. These programs were previously set to expire on June 5, 2021. Both the extended CEWS and CERS will be phased out using declining subsidy rate structures commencing with the July 4, 2021 period.
The Federal Government has also introduced the Canada Recovery Hiring Program as an alternative support to the CEWS during the period June 6 to November 20, 2021.
For full details of the Government's announcement visit: https://www.canada.ca/en/department-finance/news/2021/06/extending-business-support-measures-through-the-pandemic.html