Tax Expertise with International Understanding
That's Our Signature
International & U.S.
Tax Services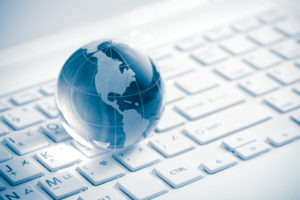 With more individuals than ever choosing to trade in their snowshoes for sandals each winter, pursuing the potential of the U.S. market, and investing abroad, the world has never seemed smaller. However, ever-changing international regulations can be tough to handle.
As leaders in cross-border tax planning, we provide services that integrate both your personal and corporate interests, providing you with a strategic plan that cuts through the 'red tape' and allows you to enjoy an international lifestyle and operate across borders with ease and efficiency.
We are proud of our growing team of experts who hold a comprehensive list of international tax qualifications. We are also active members of the DFK professional network, allowing us to leverage the expertise of a worldwide network of tax professionals. This perfect mix of technical skill and international contacts gives our clients the peace of mind that their worldwide interests will be in good hands.
Areas of Expertise
Whether you are moving to or from Canada, planning a U.S. business venture or considering investing abroad, we offer comprehensive services in three main areas:
Canadian International Tax Services
Moving or planning to invest at home or abroad? There is much to consider for you and your family, so let our dedicated team get you started on the right foot with a comprehensive plan that will give you one less thing to worry about.
Tax Planning for Immigration
Tax Planning for Emigration
Non-Residents Investing in Canada
Canadian Investing Abroad
Learn More
U.S. International Tax Services
The world's largest economy is at your doorstep, but the U.S. is famous for its complex tax laws and the significant penalties for failing to follow them.  Our tax advisors will help you understand your obligations and their impact on your international tax and wealth planning. With our expertise you can be confident that you have the best plan in place.
U.S. and Canadian Tax Services for U.S. Citizens and Green Card Holders
Tax Planning for Immigration and Emigration
Tax Services for Snowbirds
Doing Business in the U.S.
Learn More
Engaging with Our International Partners
Davis Martindale is an independent member firm of DFK Canada and DFK International, giving us direct and immediate access to professional resources throughout  the world. This professional connection with world-wide leading experts ensures cutting edge technical advice in any jurisdiction.
Local tax compliance
Bilateral tax planning
Estate and tax planning for foreign assets and beneficiaries
Learn More About DFK
Work With Us
Our Tax Specialists are ready to have a personalized discussion with you.