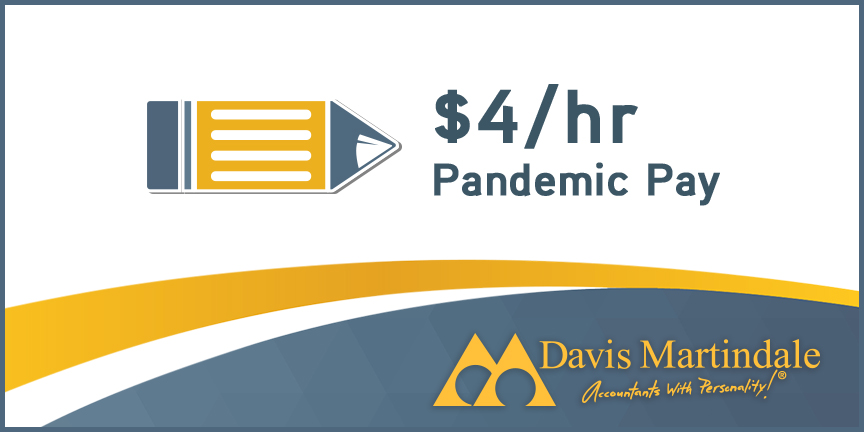 On April 25, 2020, the government announced temporary additional pandemic pay for frontline workers of an extra $4/hour on top of regular wages. The pandemic pay is designed to support employees on the frontlines and does not apply to management. The pandemic pay is effective for 16 weeks from April 24, 2020 until August 13, 2020.
Benefit
$4/hour on top of regular wages (regardless of the qualified employee's hourly wage)
Additional lump sum payments of $250 per month for the next four months to eligible frontline workers who work over 100 hours per month.
Eligible workplaces include health care and long-term care facilities, social services facilities and correctional facilities.
Eligible workers include auxiliary staff as well as direct support workers, nurses, paramedics and correctional officers.
For a full list of eligible workplaces and eligible workers go to https://www.news.ontario.ca/opo/en/2020/04/pandemic-pay-provides-support-for-frontline-workers-fighting-covid-19.html