Louise Poole Awarded
Top CBV Under 40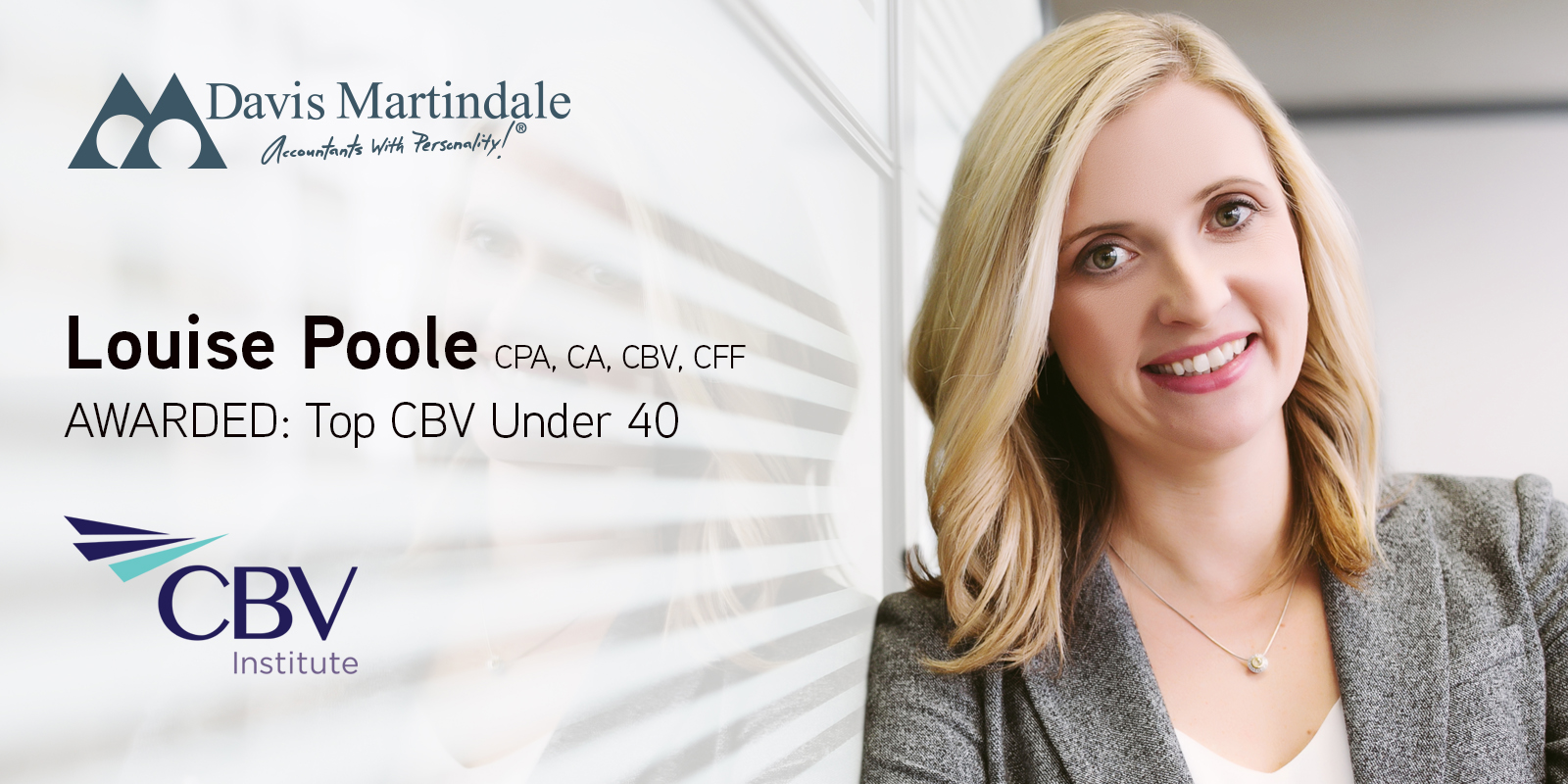 We are excited to announce that Louise Poole, CPA, CA, CBV, CFF, Valuation & Litigation Partner at Davis Martindale has been awarded Top CBV Under 40 In Memory Of David Cornfield CA, CBV presented by the Chartered Business Valuators Institute.
The Canada-wide award, sponsored by Deloitte, is presented to a CBV under 40 who has demonstrated success in a broad diversity of interests, brought distinction to the profession and has given outstanding service in a number of areas.
Louise's contributions and accomplishments prior to and since joining Davis Martindale in 2017 and becoming Partner in 2020 are remarkable. She actively educates and promotes the CBV profession and focusses much of her time to giving back to her community.
Congratulations Louise on this much deserved award!