Ron Martindale Awarded
CBV Ambassador of the Year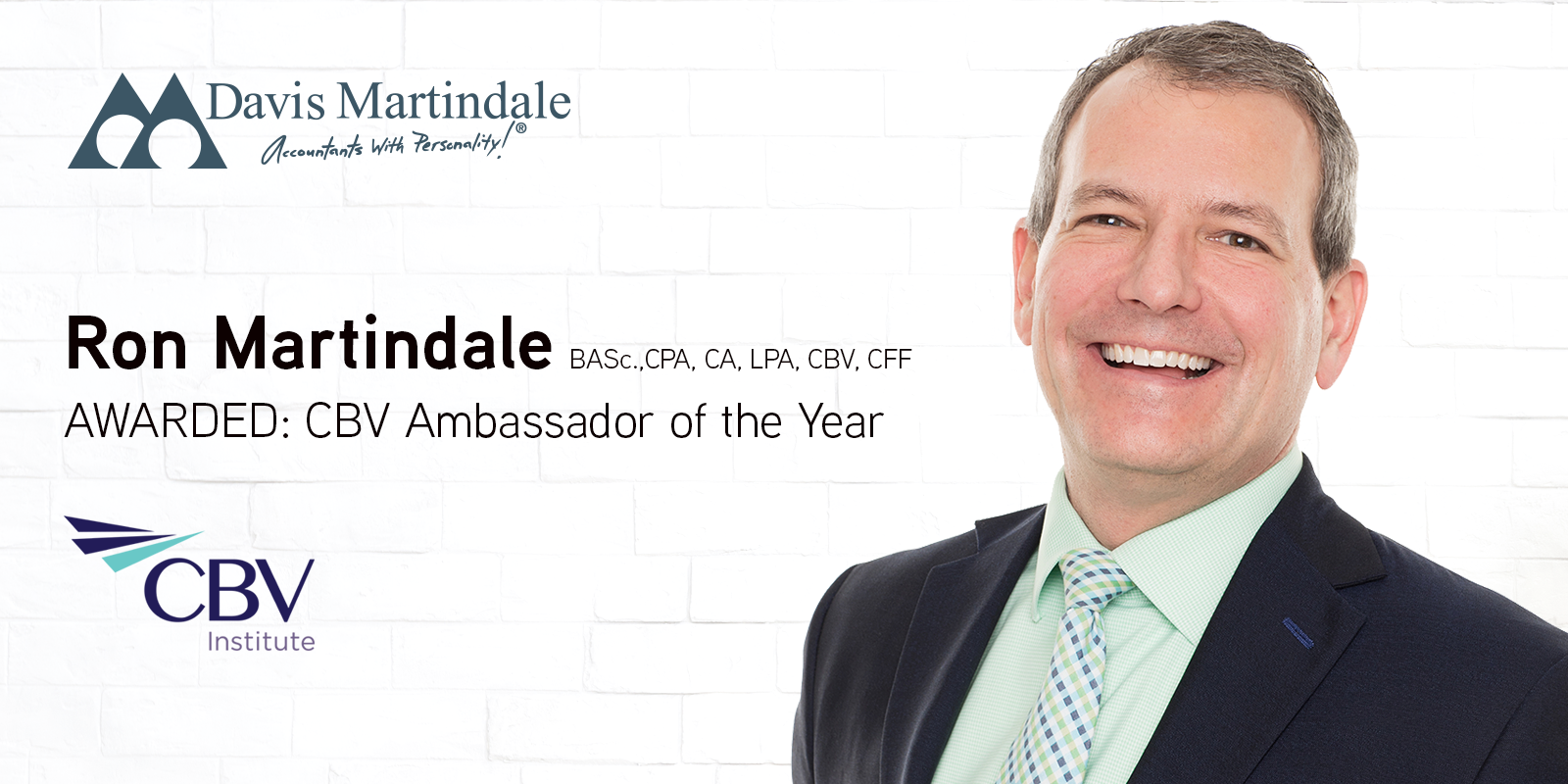 We are delighted to announce that Ron Martindale, BASc., CPA, CA, LPA, CBV, CFF, Valuation & Litigation Partner at Davis Martindale has been awarded 2021 CBV Ambassador of the Year presented by the Chartered Business Valuators Institute.
This prestigious Canada-wide distinction recognizes Ron's extraordinary levels of dedication, involvement and initiative to the CBV profession and CBV Institute, his advocacy for the CBV professional and his inspirational impact on the professional excellence of others while significantly impacting the advancement of CBV Institute programs, services and objectives.
Congratulations Ron, on this incredible honour and for being the first recipient!